Contact Info
2nd Floor, 5-7 Upper O'Connell Street, Prosperity Chambers, D01 P5P5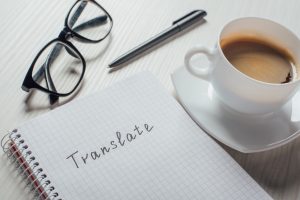 CAREERS
Our team always seeks individuals that are eager for quality and committed to provide outstanding client service. In order to be considered part of our team at The Translation Company, you need to be a detail-oriented, responsible and committed professional. Please note that a minimum of years of professional experience is required in order to proof your experience and expertise in a specialised field.
Translation

Proofreading

Interpreting

Localising
If you are interested in a career at The Translation Company, please submit your resume to: [email protected]
We are looking for experienced and competent translators. A background in medicine, software, legal, finance, business, or telecommunication is a plus.
If you think you are qualified, contact us at the given email address and we will definitely get back to you.
It is important that you detail out your translation services. We carefully screen our applicants; however, we assess each applicant's qualifications as we may have just the right job opening for you depending on current projects.
Linguists connote having possessed sufficient skills in fluently speaking and understanding more than one language.
In order to consider yourself qualified, you need to hold enough experience in translation and interpretation jobs. Holding at least a college degree is a must for you to also qualify for this position.
Being a member of a recognized academic body is highly preferred. But don't worry, it is not a requirement.
Interpretation services highly vary depending upon the nature of the project. For instance, a legal interpreter is different from a community interpreter.
Check the industries that we cover. We just need someone who can clearly translate any of the categories mentioned into a readable and understandable format depending upon our clients' preferences.